1

Newspaper Articles & Comments.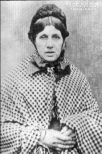 Published Date: Sunderland Echo.
18 June 2009

By
Sarah Stoner
One of Britain's most notorious murderers just may have been innocent. Sarah Stoner looks at fresh evidence in the case against Mary Ann Cotton. It took Mary Ann Cotton three minutes to die, writhing in agony, she was "strangled like a rabid dog, with no dignity even in death," according to witnesses. Few people, if any, cared that her hanging had been botched. As a convicted child murderer, and chief suspect in numerous other deaths, she could expect little pity. But author Ian Smyth Herdman, who has spent years researching Cotton's story through trial and police statements, believes her conviction is questionable. "If you evaluate her trial and the evidence presented, then you must accept that in today's modernity, the case would be purely circumstantial." County Durham born Mary Ann Cotton is today remembered as Britain's first, and most prolific, female serial killer believed responsible for 20 or more deaths. Death stalked Cotton from an early age. Her pitman father, Michael Robson, fell to his death down a shaft at Murton Colliery in Durham, when she was just eight. And, during the next 30 years, the "strikingly beautiful" nurse was to lose three husbands, a lover, her mother and at least 14 children and step-children. To the outside world, her life appeared to be filled with tragedy but, as the string of deaths continued to grow, so did the gossip surrounding her. Cotton's reputation as a mass poisoner was finally sealed when the body of her stepson, Charles Cotton, was exhumed and forensic tests revealed traces of arsenic.